Tours of Ireland by Coach
We can help plan your vacation in Ireland
Dublin Coach Travel is an experienced coach travel operator with a personal approach to assist you with all your travel needs. Based in Dublin, and providing services across the whole of Ireland, we work with groups and individuals from all over the world. We strive to offer our clients a completely personalised experience, combining the best quality and value for money to create everlasting memories. Dublin Coach Travel can help plan your vacation in Ireland from the beginning to the end and offer support throughout your trip. During your visit to the Emerald Isle, should you be interested in a one-day tour with a particular focus, or an extended multiple-day tour of Ireland? Our team has extensive knowledge of the country and excellent contacts with local guides, hotels, restaurants and booking agents at visitor attractions.
Explore What We Are Doing Better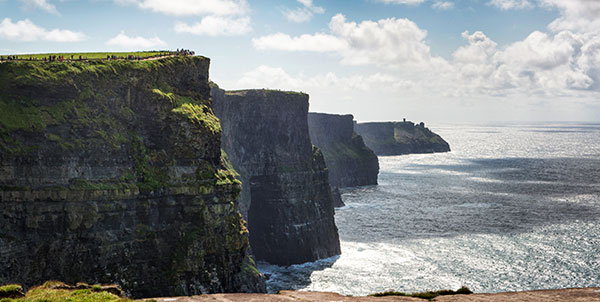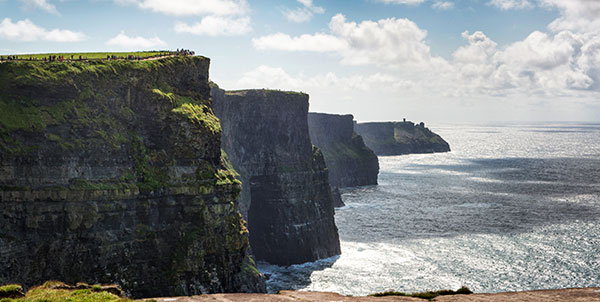 We pride ourselves on providing a personal service with the utmost attention to detail, so when you travel with us, you travel in comfort and style. Our luxury vehicles allow you to sit back and relax, not worrying about following maps, finding directions or getting lost. Our Personal, friendly and efficient drivers and guides are available to you to ensure you get the standard of service you demand.
Today's modern touring coaches are equipped with all the amenities to make your journey as comfortable as possible. You can expect comfortable reclining seats with armrests, air conditioning, large tinted windows, Wi-Fi on board, WC on board, overhead storage and large luggage compartments beneath the vehicle for your belongings.
We Can Provide Luxury Vehicles To Suit All Group Sizes
If you are arriving in Dublin as an individual or small group with plans to join a larger group tour in Ireland. Why not let us arrange your Airport Transfer between Dublin Airport and Dublin City Centre. We can provide you with luxury chauffeur car, minivan or mini-coach to transfer you from Dublin Airport to Dublin City Centre. When you land at Dublin Airport, one of our welcoming drivers will meet you at the arrivals hall. Your driver will assist you with your luggage to the chauffeur parking area and transfer you safely to your Dublin accommodation. We can even include a short city tour along the way to familiarise yourself with the city surroundings and get to know the best places to visit during your visit to the city.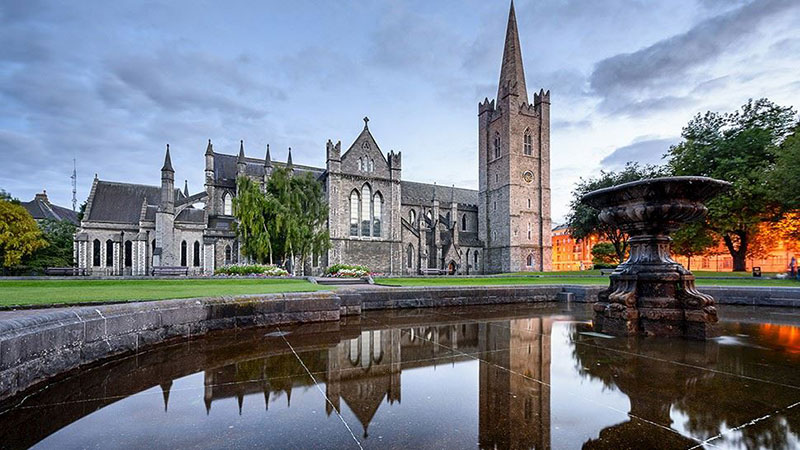 Dublin is a bustling, historical city with plenty to see and do! So be prepared for a full day of exploring and activities. We can offer you a 4-hour Dublin City Highlights Tour on our luxury coaches joined by one of our Dublin City Tour Guides. This tour will introduce you to the city and allow you to decide where to spend some free time later in the day.
On our Dublin City Highlights Tour we check out:
Medieval Dublin, the area around Dublin Castle, Christ Church and St Patricks Cathedral and the old city walls, not forgetting our very own Viking Settlement!
The Liberties, this area is historically associated with market traders, whiskey distilling and the textiles industry. The Liberties area of Dublin is also the location of the iconic Guinness Storehouse – the home of Ireland's world-famous stout.
Georgian Dublin, this is where you will see some of the finest Georgian buildings in the world with colourful doors and wrought-iron decorated windows. You will see St Stephens Green, Trinity College, Merrion Square, Fitzwilliam Square and The Irish House of Parliament (The Dáil). The Dáil is situated in Leinster House, a spectacular example of a Georgian building.
Phoenix Park, this is the largest enclosed public park in any capital city in Europe. Phoenix Park is home to the President of Ireland, the American Ambassador, and it is also where Dublin Zoo is located.
River Liffey, as you drive along the River Liffey, you will see some great attractions to check out later in the day. These attractions include Collins Barracks Military Museum, Jameson Whiskey Distillery, The Brazen Head (Irelands oldest pub, dating back to 1198), Ha'penny Bridge, Temple Bar, O'Connell Bridge/ O'Connell Street, The Famine Memorial Statues and The Jeanie Johnston (replica of a Famine Ship).
Tours of Ireland Coach Hire
Guided Tours | Chauffeur travel Ireland
Extended Tours of Ireland and Northern Ireland
Travel in comfort and style with a private tour of Ireland. Your group will enjoy their private luxury vehicle and professional tour guide.
We can help plan and organise your vacation in Ireland from the beginning to the end and offer support throughout your trip. Our team has extensive knowledge of the country and can work with you to prepare a bespoke tour itinerary for your group. We can organise visits to tourist attractions, lunch and dinner stops and book excellent hotels throughout your stay.
Ireland offers an abundance of once-in-a-lifetime travel experiences from its breath-taking coastal landscapes and rolling hills to its charming towns and villages. You will have endless photo opportunities, and throughout your tour, you will enjoy your experiences with a nation proud of its rich heritage and culture.
We will provide you with a knowledgeable and professional chauffeur who will assist you with any requests you may have.
Glendalough, translated to the "Valley of the Two Lakes" in the Irish language, is famous for its magnificent scenery and is one of the most popular tourist destinations in Wicklow. Glendalough offers stunning landscape, historic ruins and beautiful walks.
Just over 1-hour south of Dublin City, Glendalough is situated in the heart of the Wicklow Mountains National Park.
The ancient monastery at Glendalough was founded in the 6th century by St. Kevin. The monastic remains, set in a glaciated valley with two lakes, include a fabulous round tower, stone churches and a Celtic high cross. The round tower is approximately 30 meters high and is one of the most recognisable landmarks in the area. The remains of three stone crosses and a stone fort can be found between the upper and lower lakes. Relax and take your time exploring Glendalough, enjoying its beautiful and remote setting with an atmosphere of total tranquillity.
Powerscourt House & Gardens Tour
Powerscourt House and Gardens are situated in Wicklow, overlooking the Sugarloaf Mountain. Here you will experience beautiful walled gardens of rare plants from around the world and the famous Japanese Gardens. After you have explored the fantastic sculptures, water features and gardens of the estate, you can enjoy lunch at the Avoca Terrace Café with a beautiful view of the Sugarloaf Mountain.
The gardens were recently voted No.3 in the Worlds Top Ten Gardens by National Geographic. Powerscourt is a must-see location during your visit to the East of Ireland.
On your next vacation to Ireland, walk in the footsteps of your ancestors and connect with your Irish roots.
Whether you are looking to deep dive into your Irish heritage and reconstruct your family tree, or get a more historical understanding of the journey, your ancestors took as they departed from Ireland. There are several meaningful ways to connect with your roots as you travel throughout the beautiful country of Ireland.
If you are planning a once in a lifetime family vacation to Ireland, we're standing by, ready to create the perfect itinerary just for you.
Our private family tours of Ireland are custom made for you and your family so that you can discover together the destinations that appeal to you.
We understand that your group is unique and that your tour of Ireland should be too. Let us know what your interests are, and we can recommend the best attractions, locations to visit, and the best restaurants and hotels for your particular group. We offer a personal service, and we work with you on the itinerary until you are completely satisfied with the final product. 
 When booking your tour with us you can select to use a driver-guide (one person) or a driver and a tour guide. Either way, you will be accompanied on your tour of Ireland with an experienced guide who has a love and understanding of Ireland's history and culture.
The gardens were recently voted No.3 in the Worlds Top Ten Gardens by National Geographic. Powerscourt is a must-see location during your visit to the East of Ireland.