Airport Transfers, Shuttles,
Hotel & Holiday Transfers
Low-Cost Airport Transfers | Taxis & Shuttles | HolidayTransfers
Dublin is renowned for its culture and its corporate opportunities, making it a popular destination for tourists and business people alike.
Dublin Coach Travel provide first-class private airport transfers from all major airports in Ireland. We supply luxury vehicles, driven by neatly presented, professional drivers. We can offer a complimentary meet and greet service at the airport arrivals and assist you in getting your luggage to our luxury vehicle that awaits you.
Travelling to or From Dublin Airport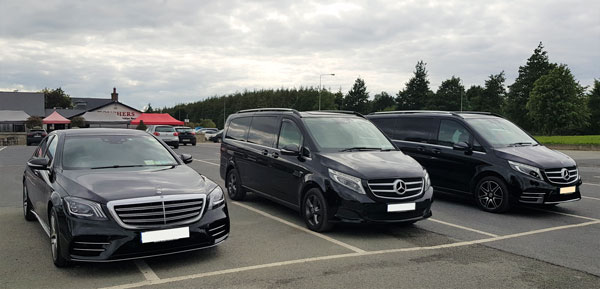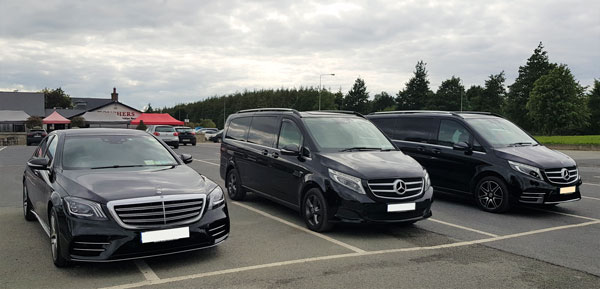 You will be driven to your destination in the most time-efficient manner, to ensure you arrive comfortably and relaxed, ready for your day.
Alternatively, should you be travelling to Dublin airport, your driver will arrive 10 minutes before your pick-up time at the prearranged location. We can text or call you to inform you that your driver has reached the collection point.
When making your airport transfer booking, you may like to choose a vehicle with WiFi, USB charging points, individual seat tables, DVD player and on-board toilet. Contact us to discuss the options we have available for you and your group.
Send us your travel Details
Filling the Get a Quote form should take around 1 min
We will send you the quote as soon as possible and you can pay it here
That's it. Our drivers will make sure you'll have a memorable experience during your trip
We are ideally located near Dublin airport and have vehicles based in Sligo. With this, we can cater for airport transfers to and from Belfast International Airport, Belfast City Airport, Shannon Airport, Cork Airport and Knock Airport. Since we have vehicles based in both Dublin and Sligo, we are situated less than a 3hour drive from all major airports in Ireland.
Our Airport Transfer Services​
We track your flight in advance of your arrival to ensure that we can facilitate any flight delays or early arrivals.
We provide a complimentary meet-and-greet service at all airports for the first 60 minutes after the airplane arrives at the Airport Terminal.
Our neatly presented, professional driver will be waiting at the arrivals hall, holding an iPad with the client name or company name.
Our driver will assist you with your luggage and escort you to the nearby chauffeur car park or private bus & coach parking area.
You will be driven to your destination in the most time-efficient manner, in a comfortable, relaxing atmosphere.
Should you be interested in an introductory tour on your arrival in Ireland. We can provide step-on Multilingual Tour Guides and City Guides.
Our Airport Transfer Services
Airport Shuttle Dublin | Airport & Hotel Transfers Hotel Transfer Ireland